Résumé
Experience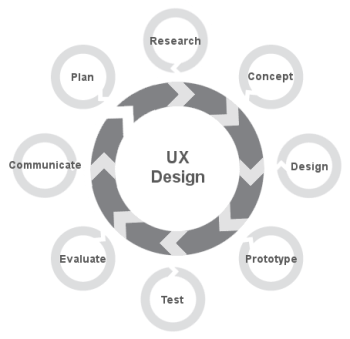 As a UX specialist, I am well experienced in working in multidisciplinary and multicultural teams.
I speak the language of both the non-technical and technical stakeholders and I am the bridge between them, mastering all aspects of the user-centred design process.
At Adversitement, it is my responsibility to translate business strategies into solid solutions in the field of on- and offline data analytics, and provide enterprise clients with digital data excellence.
Earlier in my career, I have coordinated and performed UX design and real-life user evaluations in research & innovation projects on social robotics and ambient assisted living at Smart Homes.
Before that, I gained lots of experience at Alcatel-Lucent Bell Labs, working on opportunistic communication for distributed office workers, and at Philips Research, working on intelligent shopping windows.
Degrees
PDEng in User-System Interaction, 2007-2009, Stan Ackermans Institute
As a UX specialist, I have a broad experience in user-centred design methodologies, concept design, interaction design, user research, human factors, sketching, prototyping, usability testing, statistical analysis, and more…
MSc in Computer Science, 2001-2007, Eindhoven University of Technology
As an analytical designer of quality software, I am skilled in mathematics, programming and data modelling, including requirements engineering, various programming languages, database technologies, and so on…
Publications