Résumé
Experience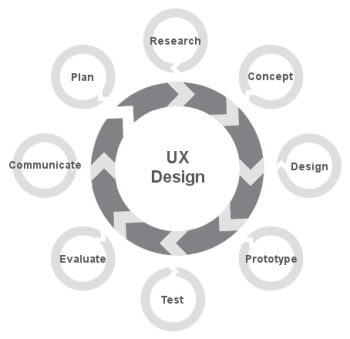 As a UX specialist, I am well experienced in working in multidisciplinary and multicultural teams.
I speak the language of both the non-technical and technical stakeholders and I am the bridge between them, mastering all aspects of the human-centred design process.
Currently, I am working at Greenhouse and GroupM as a Data & CX Optimisation Consultant, being the link between our clients and our teams of data, media, creative and tech specialists.
Before, at Adversitement, it was my responsibility to translate business strategies into solid solutions in the field of online data analytics and marketing automation, providing enterprise clients with digital data excellence.
Earlier in my career, I have coordinated and performed UX design and real-life user evaluations in multiple research & innovation projects on social robotics and ambient assisted living at Smart Homes.
Before that, I gained lots of experience at Alcatel-Lucent Bell Labs, working on opportunistic communication for distributed office workers, and at Philips Research, working on intelligent shopping windows.
Degrees
PDEng in User-System Interaction, 2007-2009, Stan Ackermans Institute
As a UX specialist, I have a broad experience in user-centred design methodologies, concept design, interaction design, user research, human factors, sketching, prototyping, usability testing, statistical analysis, and more…
MSc in Computer Science, 2001-2007, Eindhoven University of Technology
As an analytical designer of quality software, I am skilled in mathematics, programming and data modelling, including requirements engineering, various programming languages, database technologies, and so on…
Publications