2008: 3-week UX evaluation study for Philips Research.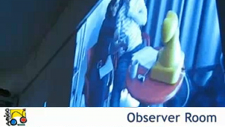 Goal: User testing the Philips Extended Homes project, part of the EU-project Amigo on ambient intelligence.
Process: We connected two living rooms with an interactive TV, digital photo frames, lights and a social robot. 40 test users performed several tasks, while being observed and interviewed afterwards.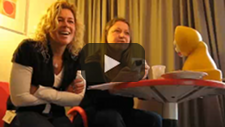 Results: Results of the interviews were analysed and transformed into an extensive design recommendations report. Have a look at our video report.